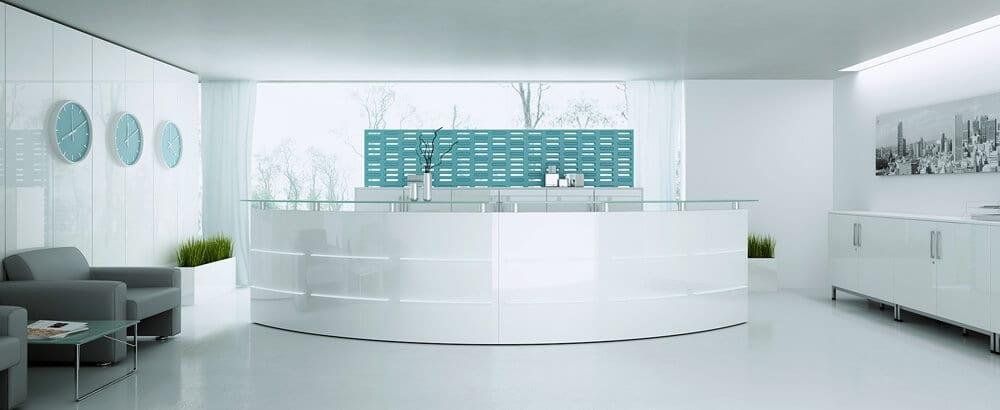 One of the most important place in the company is reception. This is the image of the company. Its appearance must be immaculate, and the thoughtful style should harmonise with other elements of decor. The general look of the reception can have a significant impact on the customer's approach to your company. Therefore, when arranging the office space, the reception needs to be given enough attention to create an aesthetic and orderly space. Convenient for both employees and clients.
Go to gallery
There is no room for freedom when arranging reception hall. All elements of equipment and decor should harmonise with each other. Together they should create an attractive, modern space. Properly selected, capacious furniture must hold a lot of documents, as well as any objects that would keep desk tidy and clean. In our assortment you will find high-quality functional and elegant furniture and modern and stylish reception desks, which are an important element of the reception. We also offer soft seats, which will make guests waiting for an appointment feel comfortable.
Our company offers a comprehensive service with the highest standards and latest trends in design. We cordially invite you to our office, where together – from the beginning to the end – we will create the architectural business card of your company!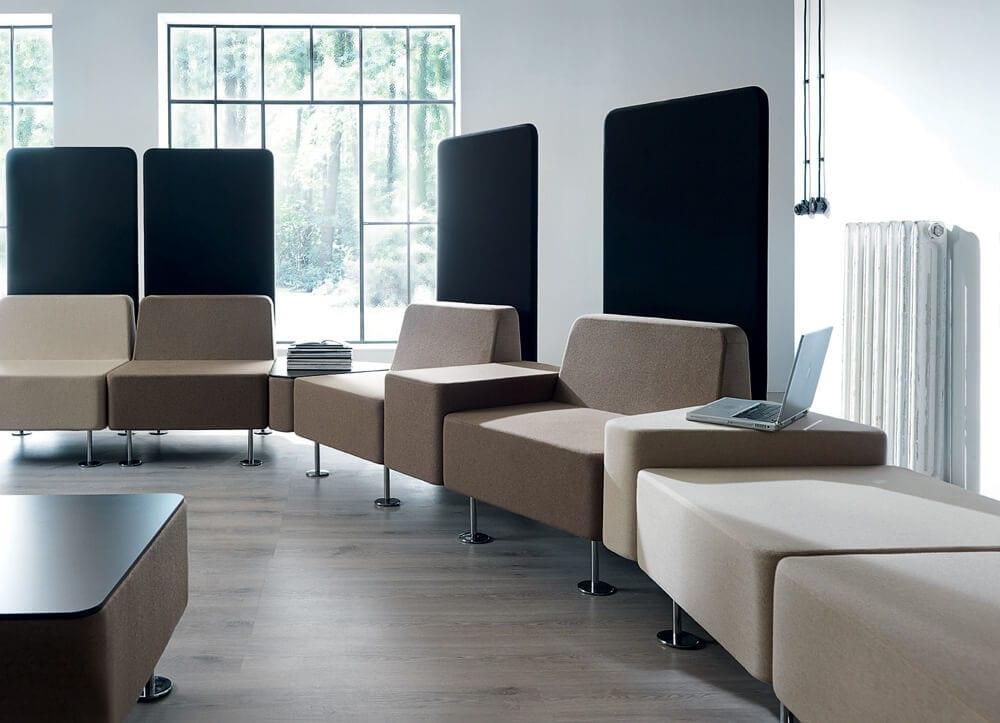 Due to the large variety of reception and lobby furniture, we present only photos of exemplary models. Our specialists will be happy to familiarize you with the full offer. They will also help you in choosing the right model or design a unique reception counter or seats matched to the image of your company.