OFFICE FURNITURE
comfort boost productivity
Check why you should trust us:
free project, inventory and valuation
terms adapted to the client's needs
visit of a trader and architect throughout Europe
assembly and delivery included*
high quality supported by quality certificates
even large projects we make quickly and efficiently
warranty and post-warranty service
comprehensive service

we approach with the same commitment, small and large projects
1. Identification of needs
Our work start from the conversation about your needs and expectations. If you do not have time to come to our office, our specialists will arrange a convenient place for you in the country or abroad.
2. Meeting and professional advice
A convention will allow you to familiarize yourself with our offer and samples of materials. The consultation will also allow us to draw up an inventory and get acquainted with your ideas, needs and possibilities (including budget). On that basis we will create coherent proposal of functional and spatial solutions. Our experts will help you choose the best solutions by minimizing and optimizing the investment costs. They will share their knowledge, experience and practical solutions. If you do not have time for further personal consultations, we offer online or telephone consultations.
3. Design & estimate
Designing interiors we are taking into account not only aesthetic aspects, but also practical, technological and technical aspects. Thanks to our huge experience the interior of your offices, conference rooms and reception will be both effective and functional. Arrangement prepared by our architects will include furniture specifications, visualizations, plans and samples of materials. At the design stage, we will present an exact cost estimate that will be mached to your budget.
4. Implementation
All furniture will be delivered directly to your office, and a team of qualified fitters and carpenters will assembly them with exceptional precision and attention to the smallest detail.
5. Warranty
We provide warranty and post-warranty service.
The office is not only a place of work, but also a living space where we spend at least 8 hours a day, usually in a sitting position. Poorly chosen furniture, uncomfortable seats or inappropriate lighting distract employees and do not allow them to focus on what is most important in the office – on reliable and effective performance of duties. Every employer knows that a well-designed office space, adapted to the type of work performed, significantly affects the comfort of employees, thus increasing the efficiency of their operation. That is why it is so important to design a workstation that will affect the satisfaction of employees, minimise tiredness and prevent pain. Needless to say, it will improve the quality of work and the company will ensure success. Employers have been appreciating the importance of proper office equipment for years, investing in ergonomic and durable office furniture, comfortable armchairs or chairs that meet the highest standards, treating this as a contribution to the company's development and future.
We work with many Polish and European furniture factories. Their products meet highest quality standards and often receive prizes for excellent design. We focus not only on the above-average ergonomics of the offered products, but also on their aesthetics, which is an inherent element of functionality for us.
We deal with all aspects in furnishing office interiors. The company's offer includes ergonomic storage furniture, perfectly fitting into the office space, or modern work desks adapted to the computer. There are also high-standard chairs with appropriate backs and adjustable height. Comfortable armchairs and elegant seats will affect the comfort of both your employees and the company's clients.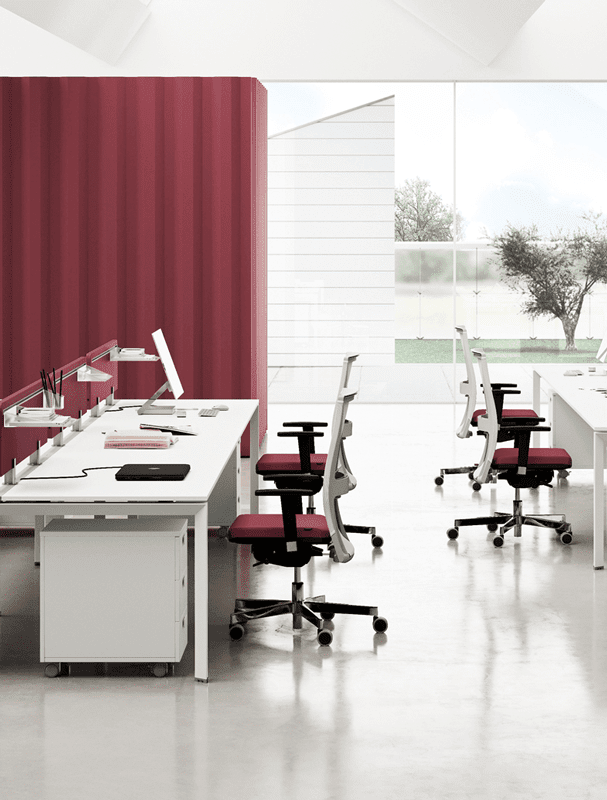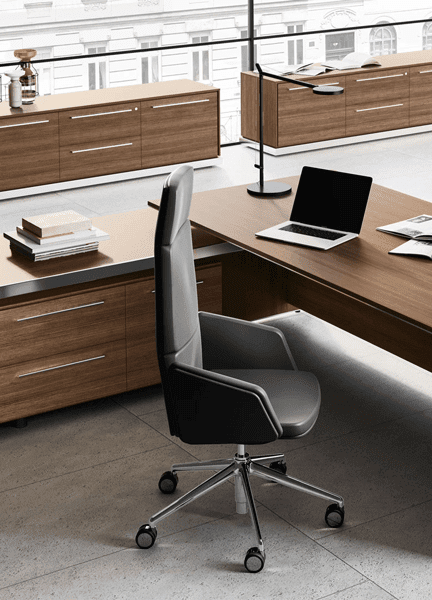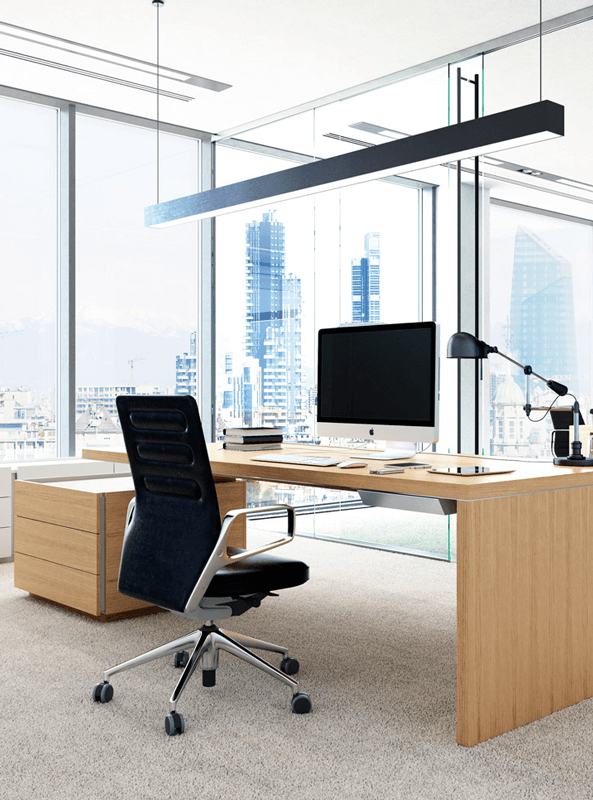 In Stecko Meble, together, we will create a personalised, ergonomic, modern and elegant office space where everyone will feel good. A wide range of unique furniture offered by us will allow you to fit out every office. Our many years of experience in furnishment means that we approach each client individually, proposing innovative solutions that meet their needs.