Hotel reception is a first place to greet guests as they arrive. Therefore aesthetics and atmosphere prevailing in it are so important.
Go to gallery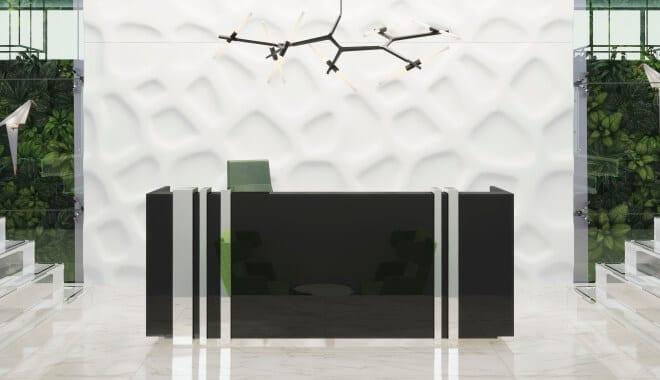 Reception arrangements are governed by different rules than hotel rooms. Everything should be functional and elegant at the same time. It is important to choose the right furniture that will help keep order and tidiness. The storage furniture should be sufficiently large to accommodate many necessary documents and objects. They must be not only ergonomic, but also stylish and toned down. Their design cannot disrupt relations between employee and guest. The shape and width of the reception desk, the basic element of the reception, is also important. An equally important part of the equipment is comfortable and soft seating, which will enable pleasant waiting for completion of formalities or an appointment. In our assortment you will find everything that is necessary for functional equipment and stylish reception.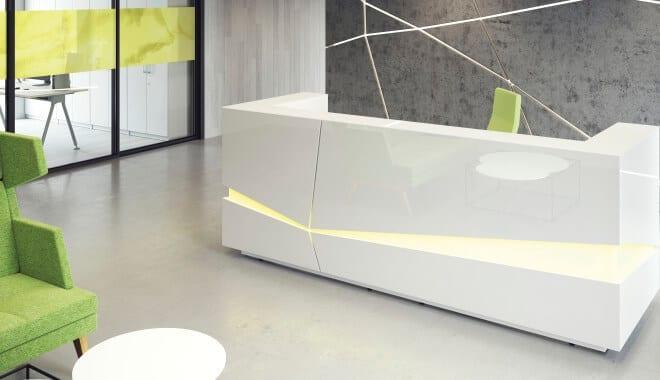 The elements of the reception equipment should perfectly harmonise with each other, as well as with the whole hotel's decor. Together create an attractive, modern space, towards which the guest will not remain indifferent. Our company offers a complete arrangement of hotel reception, meeting the highest standards and latest trends in design.
We invite you to the headquarters of our company or arrange a meeting with our sales representative in a convenient place both in the country and abroad.
Due to the large variety of reception and lobby, we present only exemplary models. Our specialists will be happy to familiarize you with the full offer. They will help you in choosing the right model or design a unique reception counter or seat by choosing the highest quality materials.
We invite you to contact us.